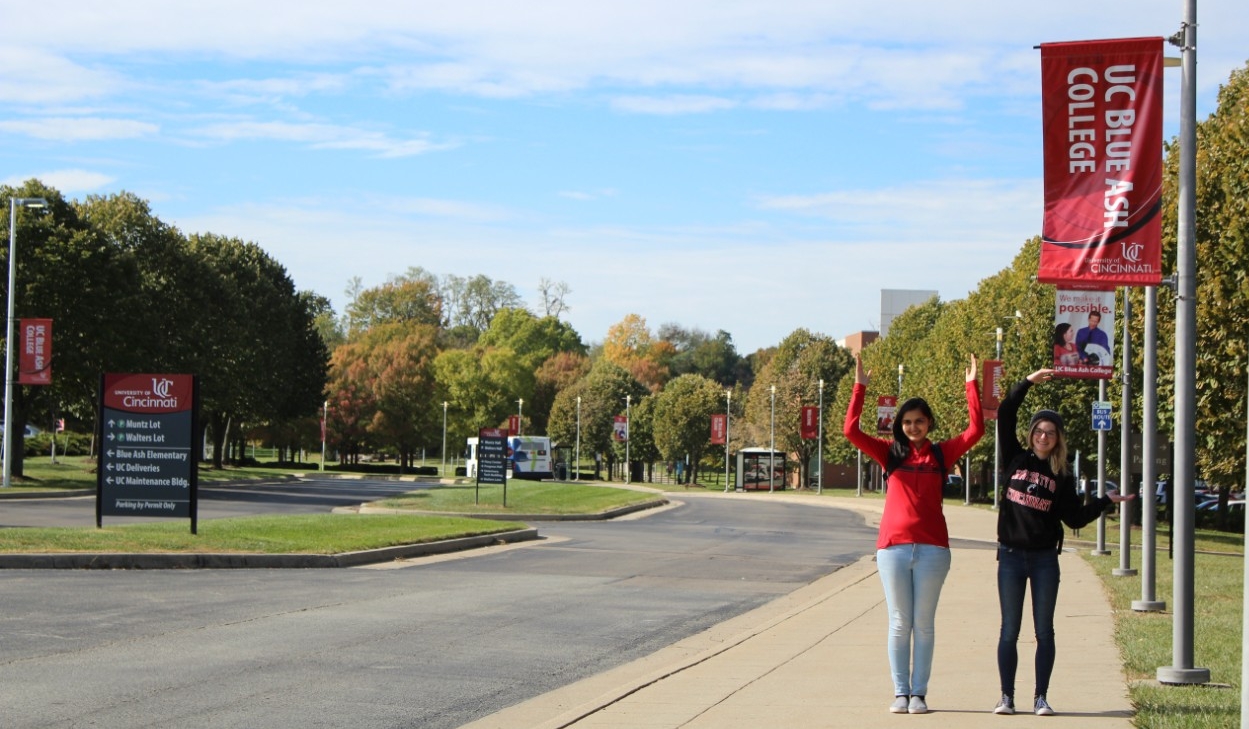 As a student at UC Blue Ash, you'll experience personal attention and a supportive environment at our suburban Blue Ash campus, while enjoying the opportunity to be a part of something bigger. Experience all that comes with being a UC student!
When you attend UC Blue Ash, you are a University of Cincinnati student. The rigor, reputation and real world experiences you expect from UC are all here, but on our campus it's all closer, making your education much more personal. You will graduate with more than UC on your diploma - you will graduate with an authentic UC experience.
The University of Cincinnati's library system gives students access to extensive technology resources to meet their research needs. Plus, access to the OHIOLink system enables students to access resources from other universities throughout the state.
Fraternities & Sororities
Fraternities and sororities provide lasting friendships, strong academic support, a solid network, as well as valuable lessons in how to lead and serve.
The 40+ Club Sports organizations offer a chance to be part of a team, run an organization, and represent University of Cincinnati while competing against and traveling to other universities. Many of our clubs compete at an elite level and contest for National Championships in their sport.
The Student Activities and Leadership Development office oversees the registration of more than 300 student organizations, offering diverse opportunities for all kinds of interests and involvement.
UC is proud to support athletes competing in more than a dozen intercollegiate sports, including nationally recognized basketball and football programs.
Exhibitions & Performances
Events abound on UC's campus throughout the year, with concerts, exhibitions and performances by local and world-renowned artists and performers.