Connect with UC Blue Ash College by signing up for a College Close-Up or taking the 360 degree tour. These commitment-free opportunities allow you to see firsthand what the UC Blue Ash experience is all about.
Have any questions or concerns? Our Admissions team is happy to assist!
Waiving Fees for Fall
We are here for you and want to see you succeed. To help, for a limited time we're removing the fees typically associated with the application and confirmation process.
We are waiving the $50 application fee for all students who apply for the Fall 2021 Semester to UC Blue Ash by July 15.
If you've applied and received your offer for the Fall 2021 Semester but have yet to confirm, we will waive your $50 confirmation fee.
This is just the start of our commitment to support you. Our faculty and staff are 100% committed to meeting you where you are and helping you succeed!
There's never been a better time to be at UC Blue Ash, and we'd love to have you and your family come see what our great college has to offer. Campus visits allow you to see firsthand the great facilities and location of UC Blue Ash College. Take the tour and learn more about our programs, our student experience, and why we are a good fit for your education.
What's included in a Campus Visit:
Admissions presentation about the college
Review the application process
Review financial aid process and resources
Walking tour of campus; program-specific tours scheduled separately when offered.
Interactive Virtual Campus Tour
Interact with our virtual tour to explore our campus, and see why so many people choose our location for their education. The 360 degree views can be controlled freely, and can even work on your smartphone!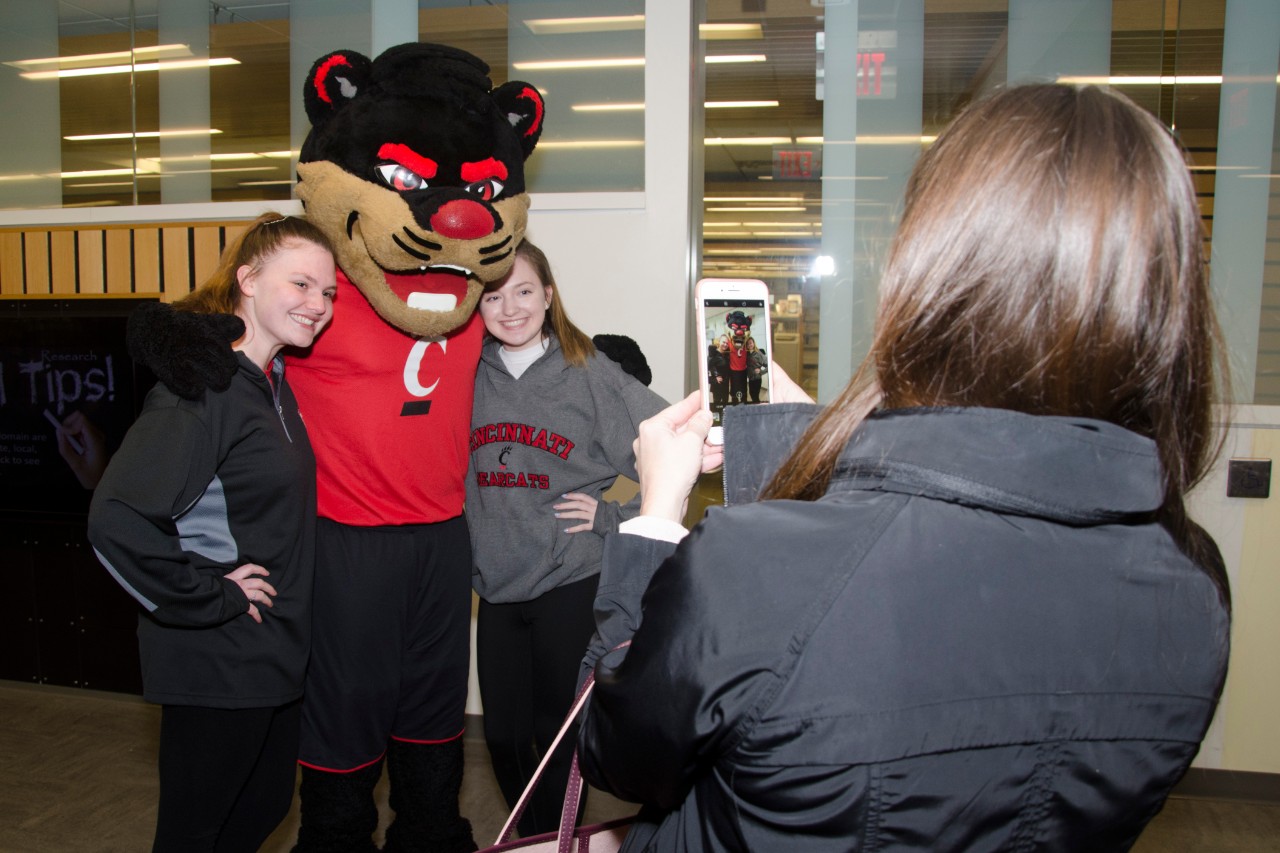 Each fall and spring semester, UC Blue Ash College hosts an Open House, where students and their families and friends can come to our beautiful campus, have their questions answered and even submit an application!
What you'll find at an Open House:
Learn about the college and admission process.
Speak with academic program representatives.
Discover student support services and financial aid.
Explore our campus on a guided tour.
Submit an application on-site.
Express Application Admission Events
Give us an hour and we'll kick start your future! Join us for this FREE event and learn why UC Blue Ash College offers one of the best values in higher education.
What you will experience at the event:
Learn about our affordable tuition and nearly 50 degree and certificate programs in a quick overview presentation.

Take a tour of our beautiful 135-acre campus.

Complete your application on-site where our team can assist you if you have any questions. Application processing fees will be waived!
Group Visits at UC Blue Ash
Schedule your group to visit our campus!
UC Blue Ash College offers large groups the chance to explore our campus and learn about what we have to offer.
When you bring your group to UC Blue Ash College, your visit will include:
45-minute admission and college overview.
30-minute walking tour of campus.
Optional assistance in completing a UCBA Application.

Other topics can be included, as possible, at the request of the group.

We've compiled some maps and directions for how to get to and around UC Blue Ash College. We're here to provide the resources you need to make your visit as easy to navigate as possible.