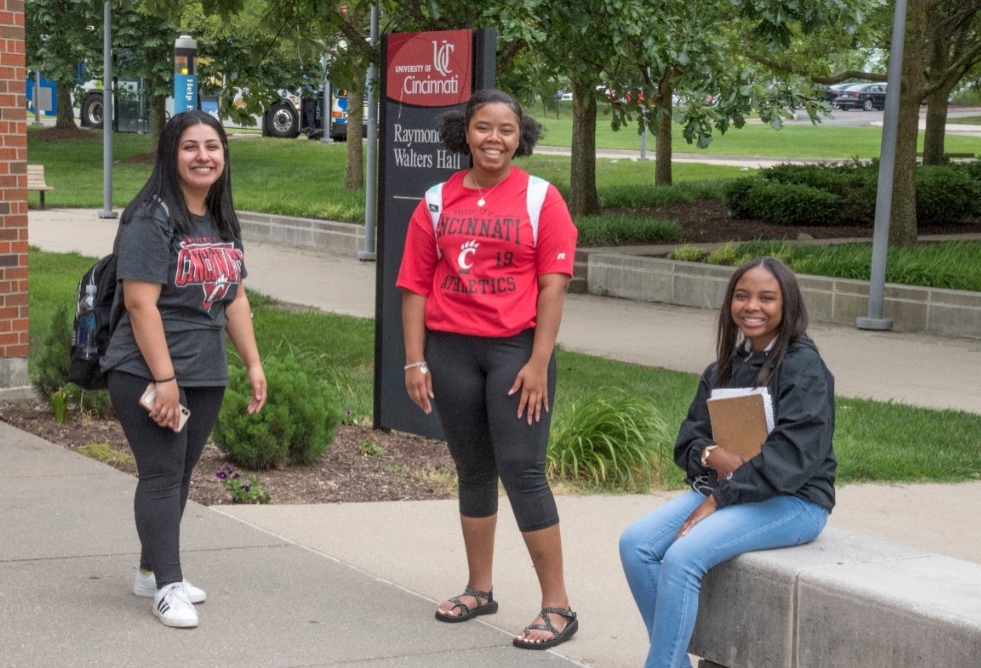 The UC Blue Ash Office of Diversity and Multicultural Affairs strives to:
Celebrate the diversity of our student body, faculty and staff while promoting an inclusive campus.
Advocate and provide meaningful resources for underrepresented students.
Engage students, faculty and staff on social justice and equity issues.
Foster tolerance, acceptance, understanding and respect.
Educate on topics and issues that promote cultural competency and global citizenship.
Programs, Services and Celebrations:
Identity-Based Student Support Groups
Men of Color Collaborative
Sister Circle
UCBA Alliance
Latinos en accion
Diversity workshops (for faculty and staff)
Culture in the Classroom workshops (for students)
Cultural Heritage Celebrations
Hispanic Heritage Month
Native American History Month
Black History Month
Women's History Month
Asian American and Pacific-Islander Heritage Month
Diversity and Inclusion Committee
Multicultural Committee
World Fest
National Coming Out Day
MLK Day
Women's History Conference