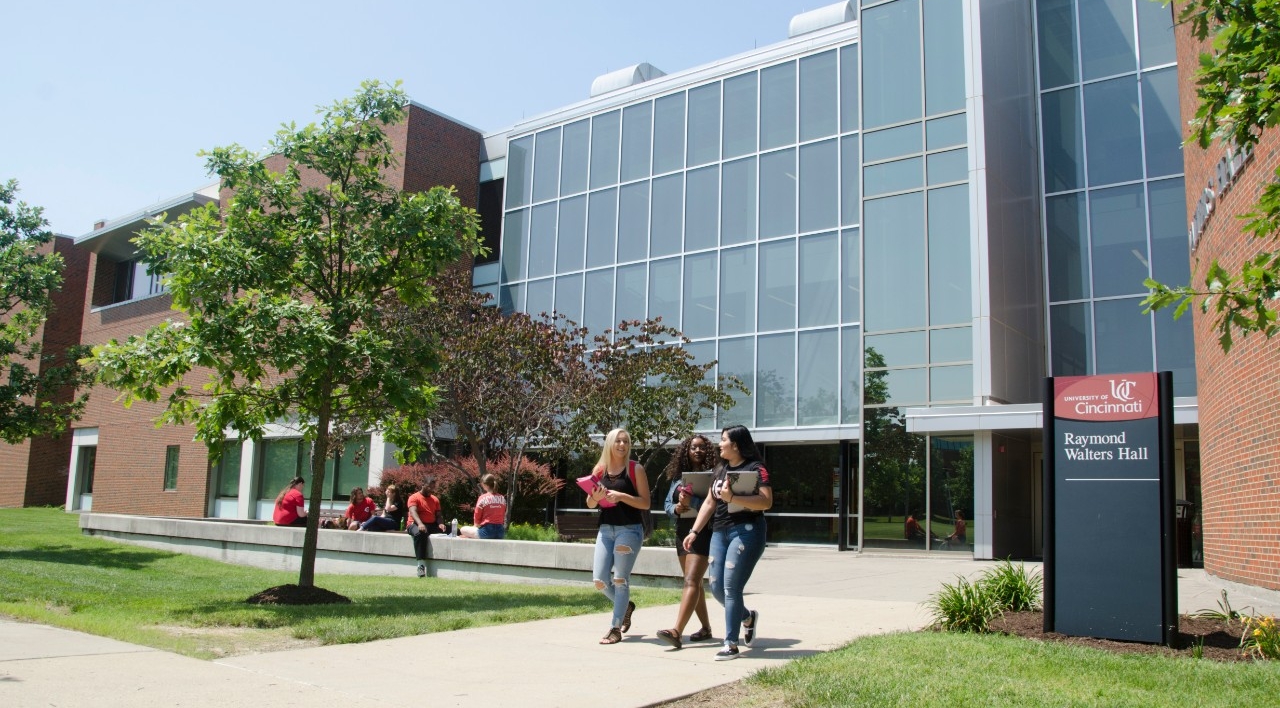 There's never been a better time to be at UC Blue Ash. We invite you and your family to see what our great college has to offer. Campus Close Ups allow you to learn more about our programs, our student experience, and why we are a good fit for your education.
Campus Safety Guidelines
All individuals are required  to wear a facial covering and maintain social distancing when indoors, except when eating/drinking or alone in a private room or office. (unless you have received an exemption or accommodation).

Facial-covering use among fully-vaccinated individuals maximizes protection and helps prevent possible spread. Note that individuals are fully vaccinated 14 days after their final dose of vaccine.
The University of Cincinnati requires students, faculty and staff to be vaccinated against COVID-19. The university is taking this step to promote the health and safety of our university community. Research shows vaccines are the most effective form of protection against COVID-19.
All World Health Organization endorsed vaccines, including those in the U.S. made by Pfizer, Moderna and Johnson & Johnson, will fulfill the vaccine requirement. Booster shots may also be required in the future.
Come see UC Blue Ash through the eyes of a current student on a 30-minute, guided walking tour of campus!
College Campus Visit Schedule:
Wednesdays: 5:00 p.m. – 6:30 p.m. (check-in begins at 4:45 p.m.)
Every Friday: 10:00 a.m. - 11:30 a.m. (check-in begins at 9:45 p.m.)
College Close-Up and Pre-Registration
Registration for campus visits will open 4 weeks at a time.
Pre-Registration is required. We will not be able to accommodate walk-in visitors and guests.
Please note that as federal, state, local, and university guidelines related to COVID-19 continue to shift, opportunities and visitor expectations may shift. Always refer to the most recent communication from the University of Cincinnati for updated guidelines and information.
Veterinary Technology Building Tours
The Vet Tech building is not a part of the scheduled campus visits.
To tour our Veterinary Technology Building, you must make a special appointment so that we can ensure personnel are available to answer your questions.

Please contact Dr. Stacey Benton via email to make an appointment to tour our Veterinary Technology Building: bentonsy@ucmail.uc.edu.